Electric Wire Rope Hoist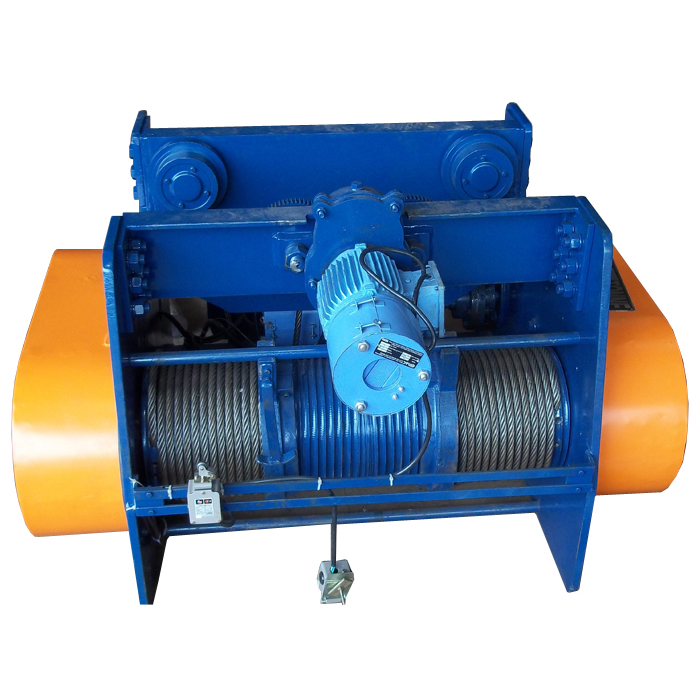 D.P. Panchal & Company, being An ISO 9001-2000 certified company and leading Manufacturer & supplier of Electric Wire Rope Hoist & Chain Hoists that is available in different capacities. Our Electric Wire Rope Hoist fabricated using quality raw materials including range surpasses all quality standards. We designed there in line with the international quality standard, our range load and unload material effectively. These are available in the market with brands DEEP.
Electric Wire Rope Hoist Range - We offer Single Phase domestic Rope Hoists up to 1MT Capacity and 3 Phase industrial Rope Hoists from 1MT – 20MT SWL Capacity. These are available in fixed mounted or with manual/electric trolley for horizontal lateral movement.
Our DEEP brand Electric Wire Rope Hoist Features Multipurpose, Portable, High tensile strength, Universal, Gearless with available in a different capacity.
Our DEEP brand Electric Wire Rope Hoist Benefits :
Use quality tested raw material that results in Designed for long life
Rope guide prolongs rope life
Alternative drum lengths allow for various heights of lift
Call: +91- 9310945690 for Sales Inquiry or fill the Request More Info form given on the home page for more details.