E.O.T Crane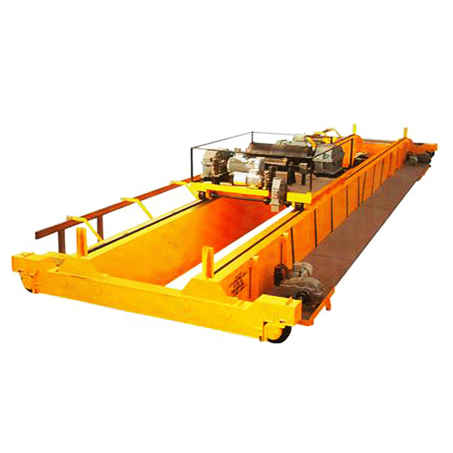 D.P. Panchal & Company, being An ISO 9001-2000 certified company and leading Manufacturer & supplier of industrial Machines & Crane also. E.O.T Crane is one of them is available in different capacities, needs & specifications of our client work. Our E.O.T Crane manufactured using high-quality raw materials taking in mind to all norm quality standards.
Our E.O.T Crane ranging from 250kg to 200t and above as per client need & demand for work. Our range of EOT cranes includes Single girder EOT, Double girder EOT, Underslung EOT, and Lightweight cranes.
We at D.P. Panchal & Company specializes in providing total customized solutions for our client's material handling requirements, helping you choose the perfect EOT crane for your requirement. We provide material handling solutions through all types of overhead cranes and lifting equipment along with service support to make sure our customers are satisfied.
Today D.P. Panchal & Company is India's largest cranes manufacturer. Our cranes are used in a wide spectrum including the Automobile, Transport, Shipbuilding, Pharma Industry, Power sector including Nuclear power plants numerous small scale industries also.
Call: +91- 9310945690 for Sales Inquiry or fill the Request More Info form given on the home page for more details.